So we are back home from Alaska.  I meant to write an update about my time in Alaska, but honestly, it was hard for me to think about how exactly to explain it. As I thought more about this, I realized this is how Joe must feel every year when he returns home from 6 weeks in the Alaskan tundra. Not being able to relay what you have been doing for the last month and a half is hard! As humans, we place a very high value on others understanding and appreciating what we do every day – thus the popularity of Facebook. However, trying to get others to understand something that they have no real grid for feels, well, difficult….but I decided I might as well give it a shot!
I traveled with one of Joe's fishermen, Nathan, which was my saving grace. When we arrived in King Salmon, there is no way I would have been able to arrange my own transportation to Naknek. It's really not that hard actually. There are taxi vans just waiting there to take you to Naknek. I was just so distracted by the BUGS! So many mosquitos – huge mosquitos! They really seemed to be the worst at that airport.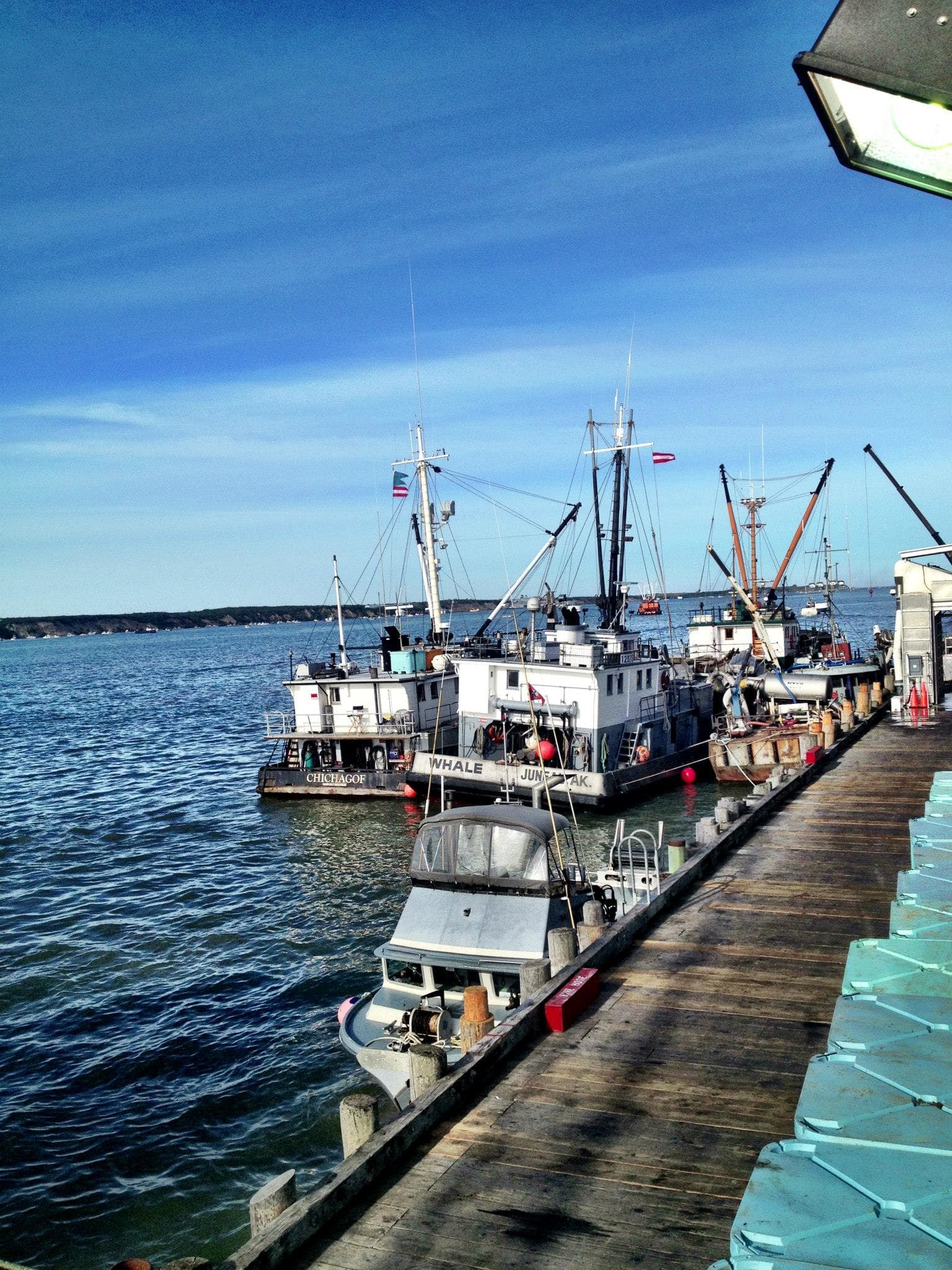 So we made it to Naknek, to the AGS cannery. If you have ever gone to summer camp and stayed in the dorms that is exactly how this feels. Except it smells like fish. And dirty fishermen.
We made an attempt to find a ride out to Graveyard (40min by boat), but found out we weren't going to be able to make it out that night. So that meant a night at the cannery in the tiny bunkhouse room (which happens to be right next to the shower where guys shower all night and chat very loudly).
The next day, we met a group of fishermen from Graveyard who Nathan knew, and we decided to hitch a ride from them. It was a beautiful day, and the boat ride was fun. I was just so excited to show up in Graveyard. At this point, Joe and I hadn't communicated much because I had no working cell phone. So he didn't know when we would be arriving.
Once we arrived, Nathan guided us to the Kwee-Jack cabin, where we knocked, entered, and scared Joe half to death as he wasn't expecting us until late that night. We then proceeded to wander through Graveyard, meeting up with old friends, and for me, making new ones.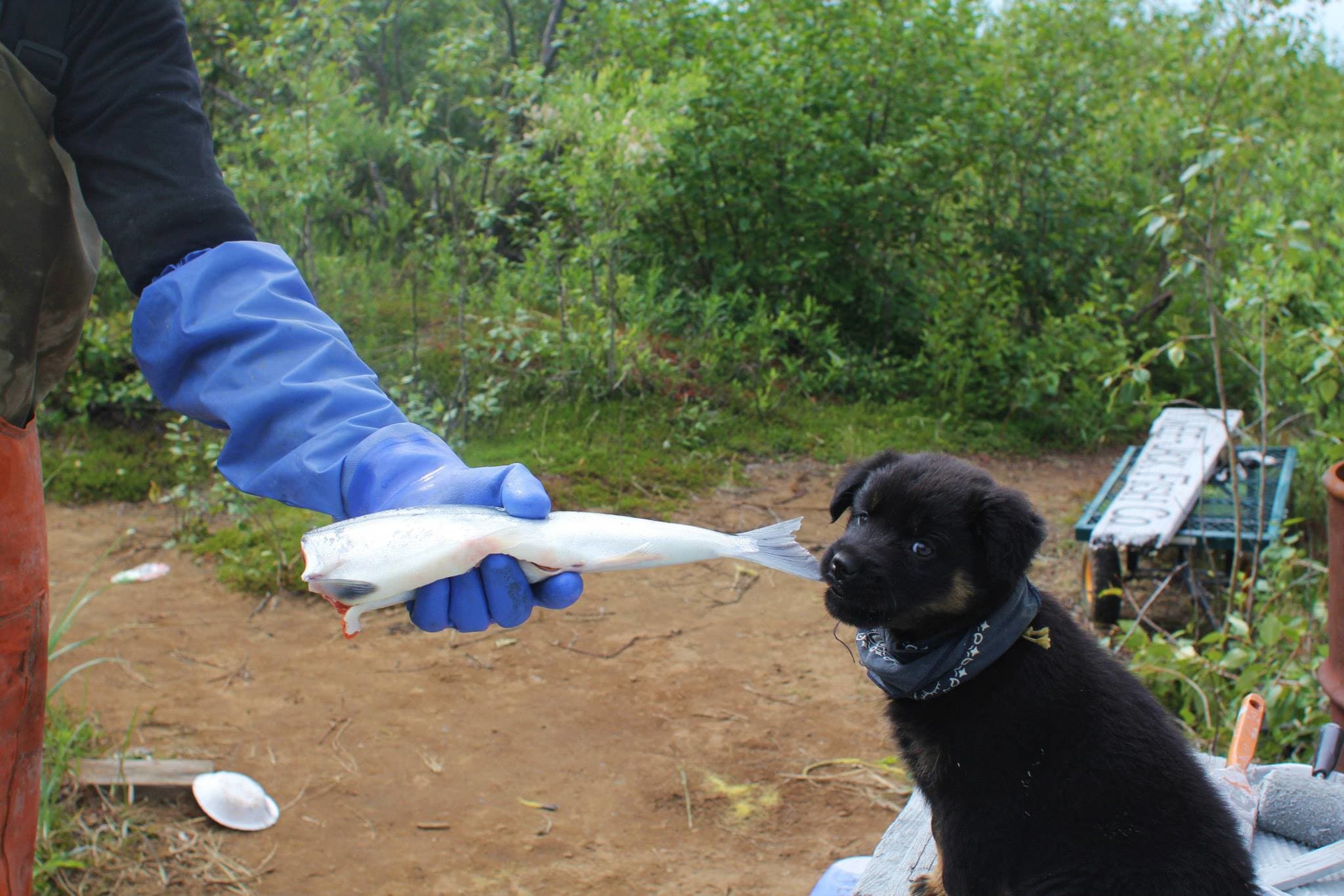 Then we happened upon a tiny puppy. We searched out her home and found a whole litter of the cute things. I begged Joe to let me have one for the two weeks I was going to be spending in Graveyard – he agreed immediately. We picked out a fat little black one, and headed back to cook her up some salmon.
It really seemed like the most fun camping trip, with beautiful weather and puppies….then the next day the weather changed severely. Rain, wind and clouds dominated the rest of the trip. We went through a lot of diesel heating our small two bedroom cabin. However, it was still a very enjoyable time, and on those rare sunny occasions, we would explore or do camp projects. We even painted the entire Kwee-Jack cabin!
I immediately began my job of cooking for the fishermen. I would get up about an hour before them and bundle up to go into the cold kitchen. Every morning was a big breakfast. Honestly, I was craving something as bland as oatmeal after weeks of pancakes, eggs, bacon, and hash browns. But they needed their bellies full to go out and fish.  Then I would clean the cabin while they were gone. Sweeping, washing dishes, filling water jugs, and emptying food waste was almost a full time job. There was no running water, but by the last week, Joe had rigged up a hose that brought water into the cabin with a nozzle to turn it on and off – ahh technology!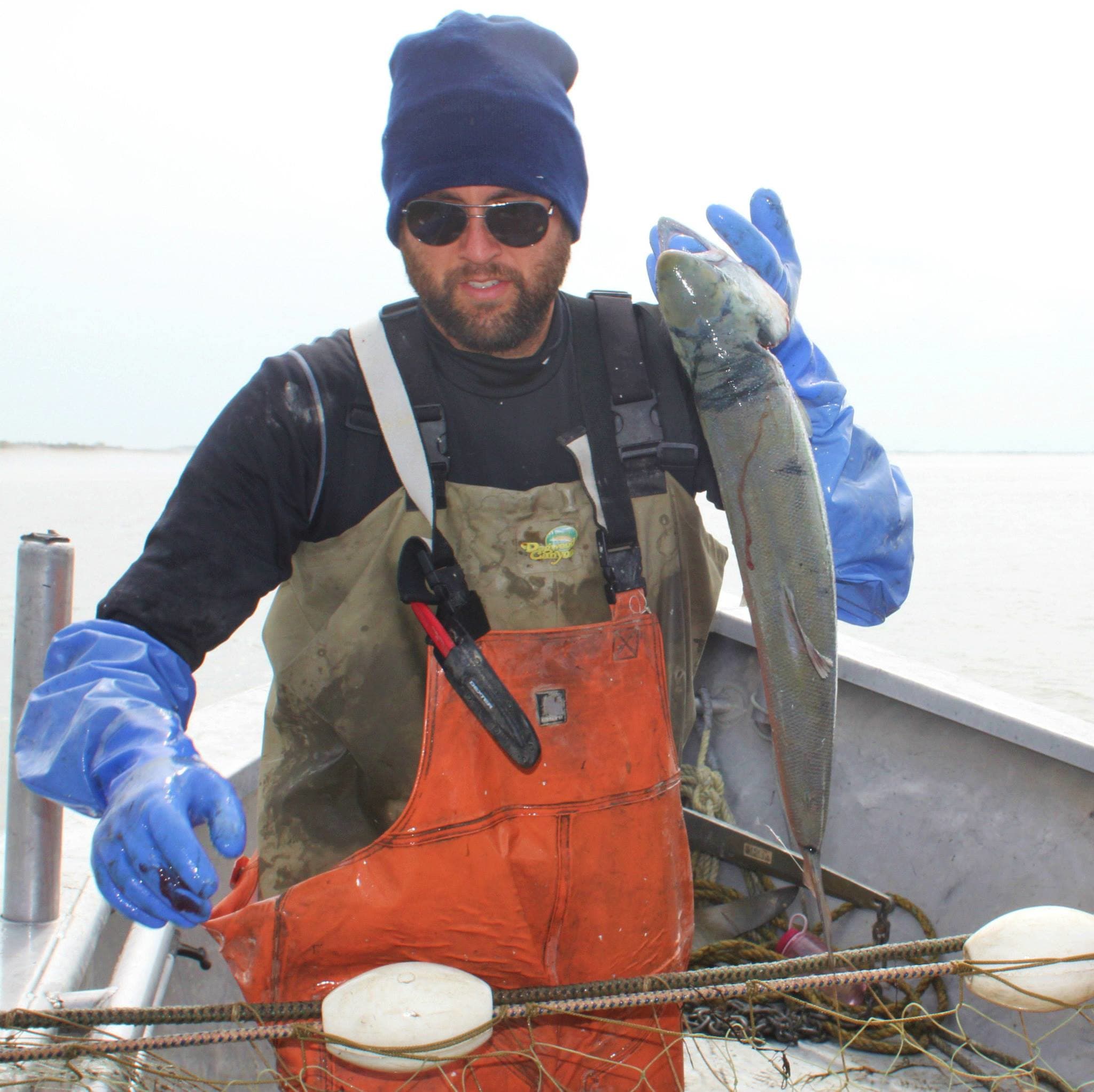 Right during the peak fishing time, Fish and Game closed the Kvichak area to fishing. We crossed our fingers that the closure would only last a couple of tides, but for 6 days the guys sat around with nothing to do but camp projects and intense reading. I continued cooking for them, and we had a lot of enjoyable meals together. We would have breakfast together every morning, then listen to the noon announcement to find out if we would be open to fish again. It felt like forever that the closure lasted, and all of the Graveyard fishermen went through phases of anxiety and boredom while we waited for an opening.
We did take advantage of the time to do some exploring. One day we headed out on the bear highway (really a clearing made through the thickets made by bears) to explore Graveyard. I was panicking, thinking we were going to be mauled by a bear. However, we mostly saw great views, and happened upon a disc golf course some of the fishermen had built.
The Graveyard area really is just tundra. It is flat and cold, with not much to see or do. No one lives in Graveyard during the offseason, but it is a great place to be when the salmon are running!
One thing the guys do to entertain themselves is to shoot guns. I have been to shooting ranges before, but this was something different. We went out to shoot a couple guns, and as we were shooting on the beach, I turned around and like 15 other guys had arrived with their guns. It was as if the sound of gunshots was a war cry, and they had all come together as a hunting party (to shoot at the ocean and some dead salmon on the beach). It really was very entertaining to me…guys are interesting creatures to surround yourself with – especially when they are in such a natural habitat for them.
Now for the fish stories: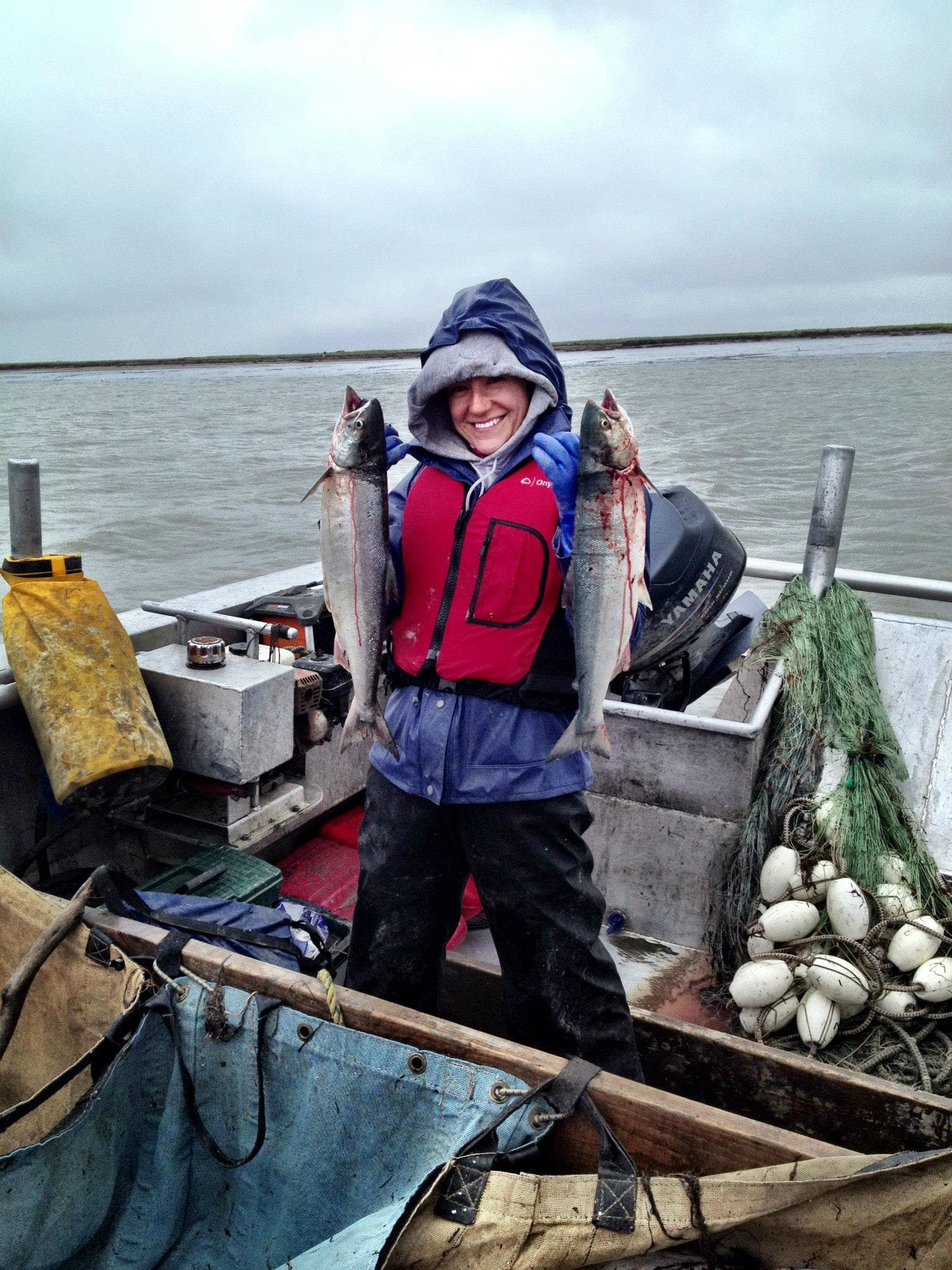 I went out fishing a couple of times with the guys. Honestly, the weather was pretty bad most of the time, so I didn't go as much as I would have liked. However, it was fun being able to get out and really experience salmon fishing in Alaska.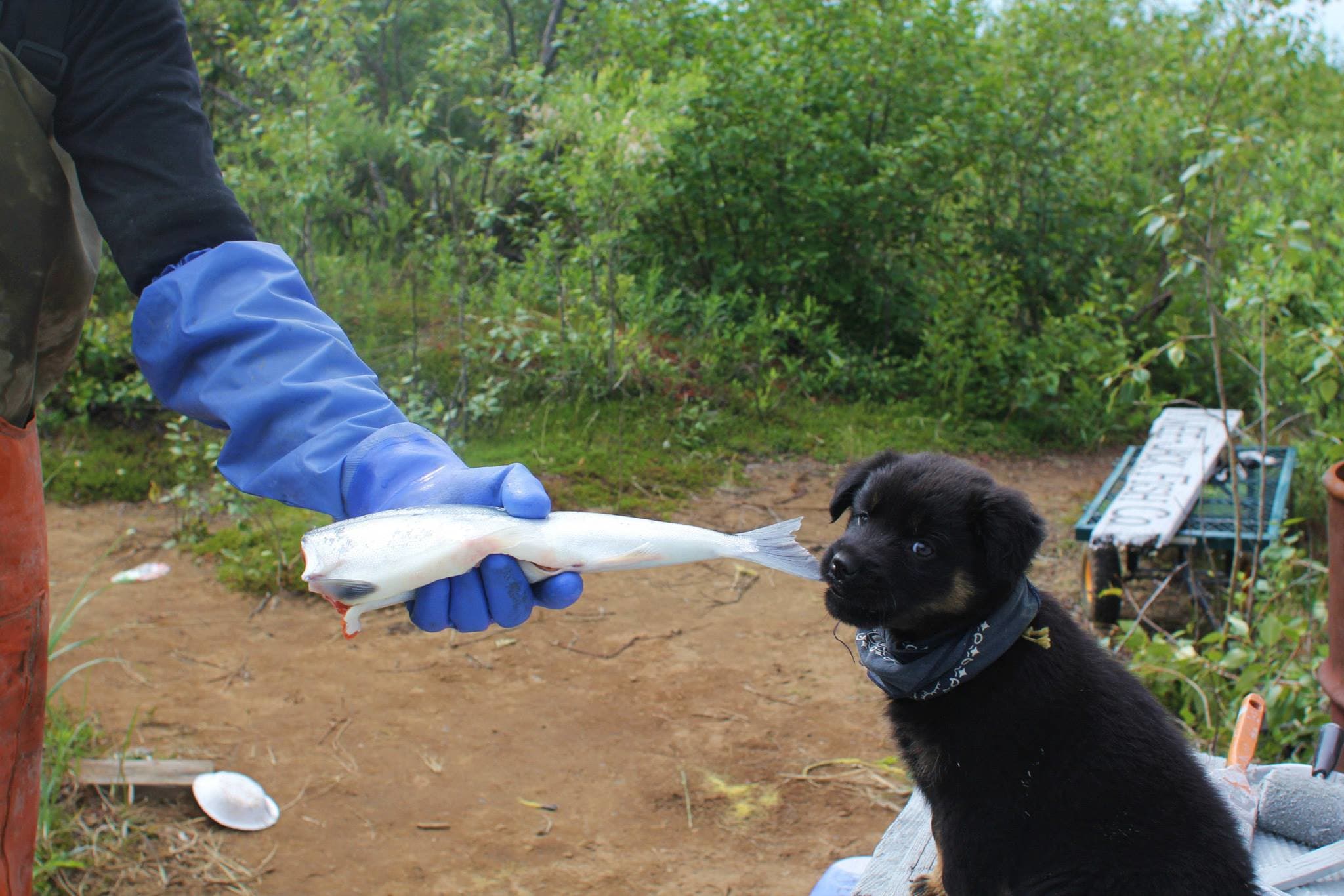 I didn't know how hard these guys actually work. There is a real science behind setting the nets properly, and then the muscle it takes to pull these heavy, leaded nets out of the water is considerable. Even with the help of an electric roller, it took two guys pulling hard to get that net over the boat. The salmon are caught by their gills in the net, and it can be quite a chore to get them out. I attempted it a few times, and I think I slowed the operation down substantially. So I let the guys get back to it – they do it much faster.
Once we picked the salmon from the nets, the nets were reset, and we headed directly to the tender boats to deliver our catch. This is where they weigh the fish and it goes into a chilled container. The tenders then deliver the fish to the cannery in Naknek.
My second time out, I was able to get some great video of the guys throwing out nets only to have it look like it is exploding – which is really a bunch of salmon getting caught in the nets. That was fun, and we will put video up soon.
Overall, I loved my Alaska experience. It was like camping – in a cabin. The only really bad part was the outhouse, but we won't go into that.  Also, we not only got loads of salmon this year, but we also brought home an adorable puppy. She is feeling the heat in San Diego, and may be missing the cool weather in Alaska. However, she seems happy, and has brought lots of laughs and cuddles to our life here.
I will definitely be going back next year, and hopefully for many years to come. I even think we will make it a family adventure every year…and who knows, maybe we will raise up another generation of Alaska fishermen.