Grilled Salmon with Avocado Salsa
We love easy, delicious recipes here at Kwee-Jack Fish Co. We also love healthy ways of cooking up one of the healthiest proteins on the planet. So we were so pleased to find this great grilling recipe that incorporated the fresh flavors of avocado and lime.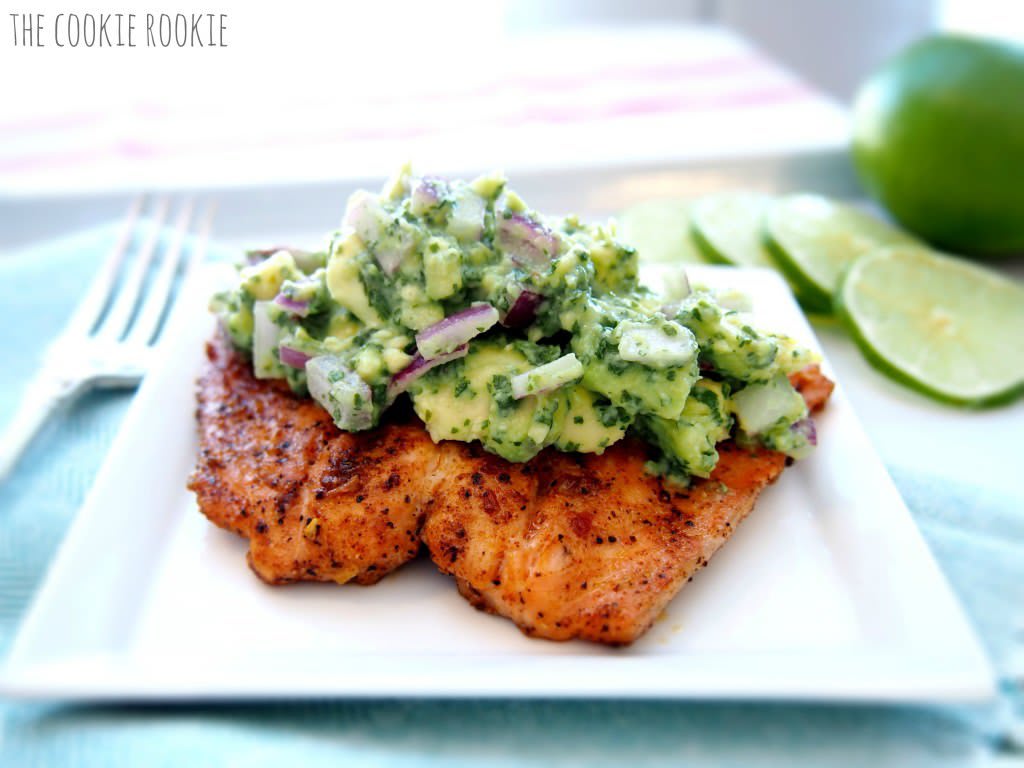 ---
Gluten-Free Salmon Cakes
Okay, who doesn't LOVE fried fish? We know we do 🙂  However, as per norm here at Kwee-Jack, we like to cook slightly healthier versions of those favorite traditional recipes. So this recipe is for gluten-free salmon cakes. This recipe uses coconut flour instead of breadcrumbs, and it is delicious! Our favorite way to eat these is to top it off with the sriracha mayo (sriracha + mayo – yes, it's that easy!). You gotta try these!
---
Roasted Salmon
Letting our salmon speak for itself by roasting it simply with some butter, herbs and lemon never disappoints. This recipe is very simple, but we can guarantee you will still be asking for seconds. A classic salmon recipe, but wow, does it deliver!
---
Cedar Planked Salmon
If you have never tried salmon cooked on a cedar plank, you are really missing out on some amazing flavor! We love the flavor that a cedar plank imparts to a lovely filet of salmon so much that we even sell them on our website. Don't forget to soak the plank before cooking, and then get ready for one of the best dishes of salmon you will ever devour!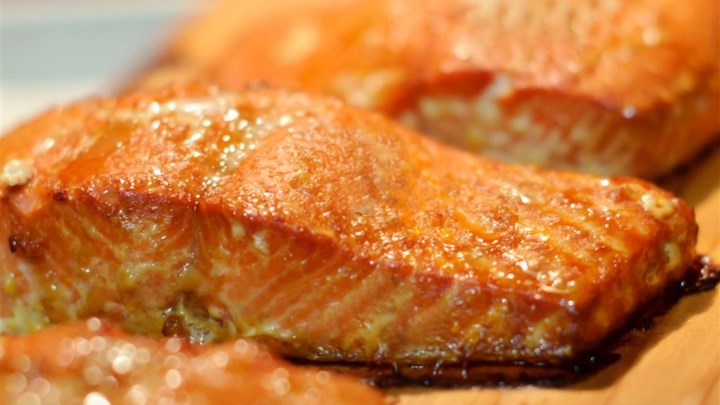 ---
Coconut Crusted Salmon Bites
Okay, who doesn't love that sweet, crunch of fried coconut-crusted seafood? This dish uses bite-sized salmon pieces for that pop-it–in-your-mouth convenience that will make it a favorite for parties and game-days. We like this recipe because it also has modifications for using different types of flours. Oh, and did we mention these are finished off with a dunk into some sweet chili sauce? Holy Moly Cow (as my son says)  – you gotta try these!