---
Want to see what seafood we offer?
---
Herb-Threaded Salmon with Lemon Garlic Butter
This quick recipe incorporates fresh herbs and finishes with a bright lemon garlic butter sauce. Fast, easy, delicious – Perfect!
---
Maple Ginger Glazed Steamed Salmon
Sometimes the best way to cook salmon is to simply steam it. However, here, a maple ginger glaze adds beautiful flavor. Pair it with some rice and broccoli for a classic salmon dish you will want to make again and again.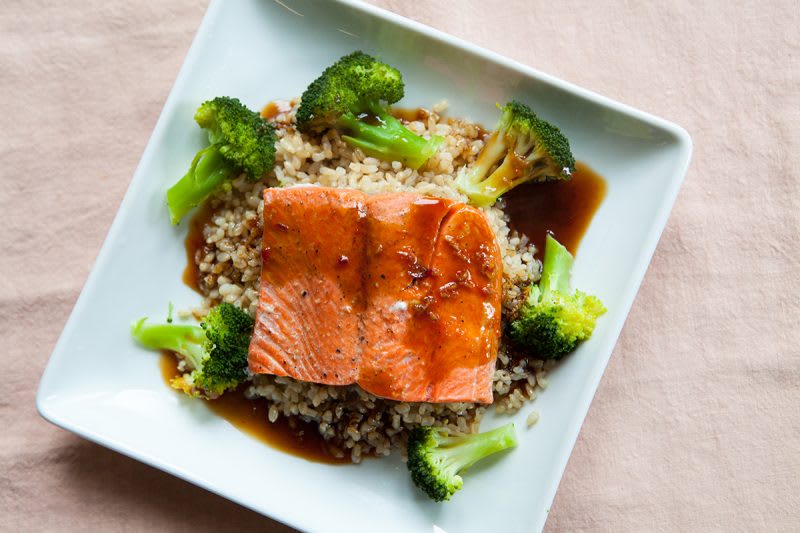 ---
Potato Chip Crusted Salmon
Here's an interesting take on salmon! Mayonnaise and potato chips are used to add some pop to a filet of salmon. This is an inexpensive way to take your salmon dish to the next level. Added bonus: kids love it!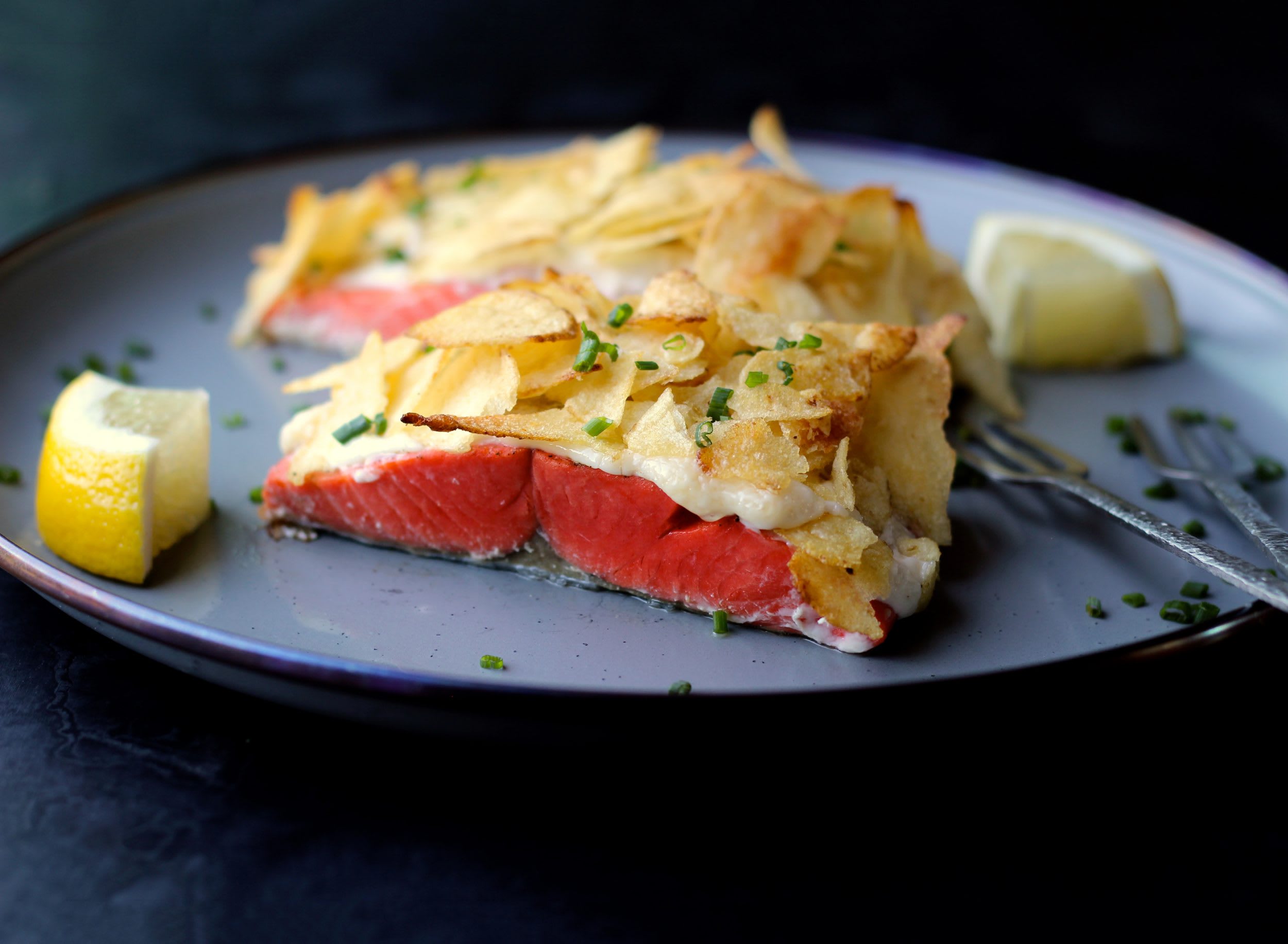 ---
Sake Poached Pan Seared Salmon
Poaching salmon infuses it with flavor. This recipe uses sake or white wine to add depth of flavor, while butter and lemon bring balance. Finishing with a quick pan sear achieves the delicious browning we've come to love from a seared filet.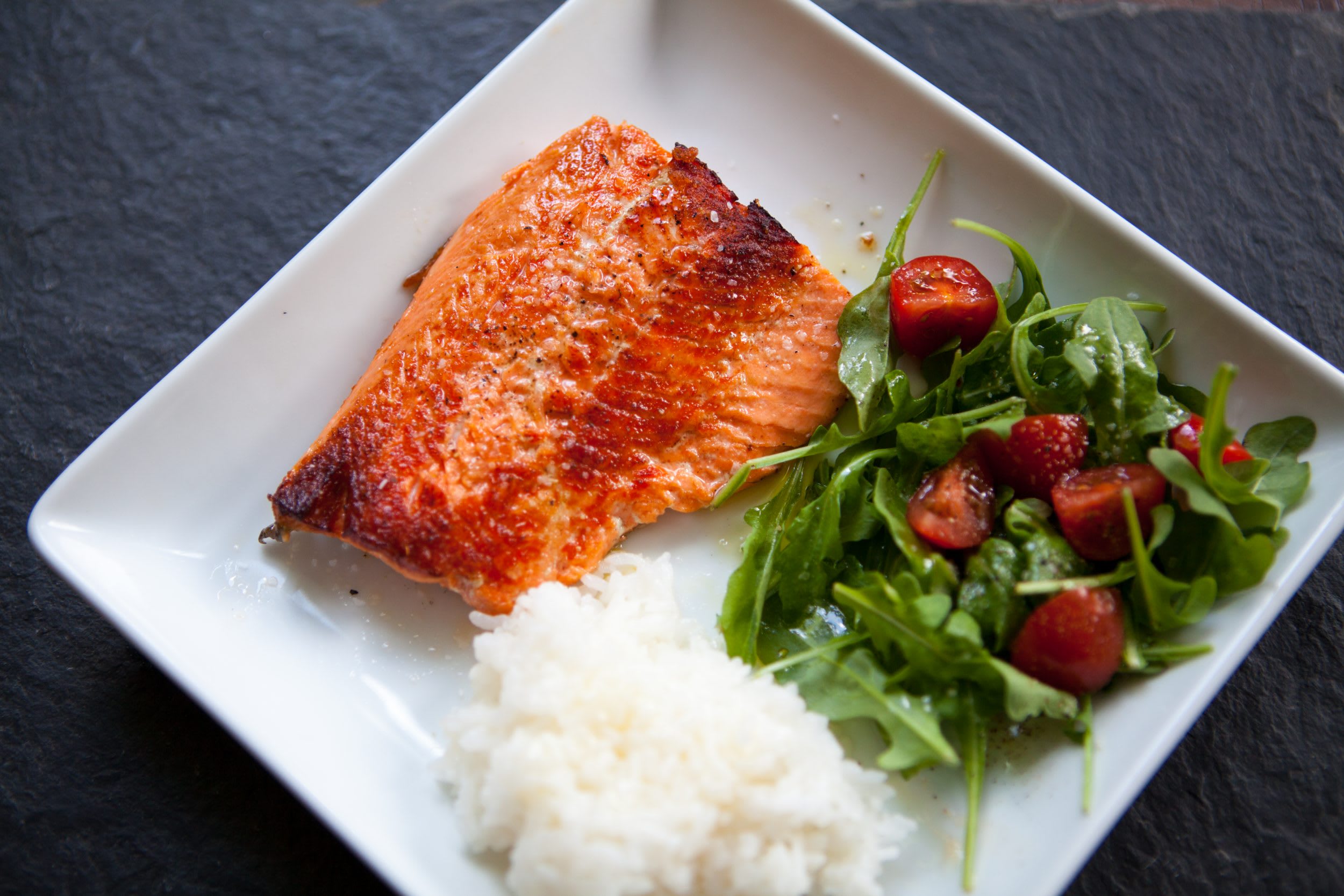 ---
Salmon Grilled Cheese Sandwiches
Talk about a recipe the entire family can get behind! This recipe pairs apple, salmon and cheese for the perfect savory and sweet grilled cheese sandwich. Yum!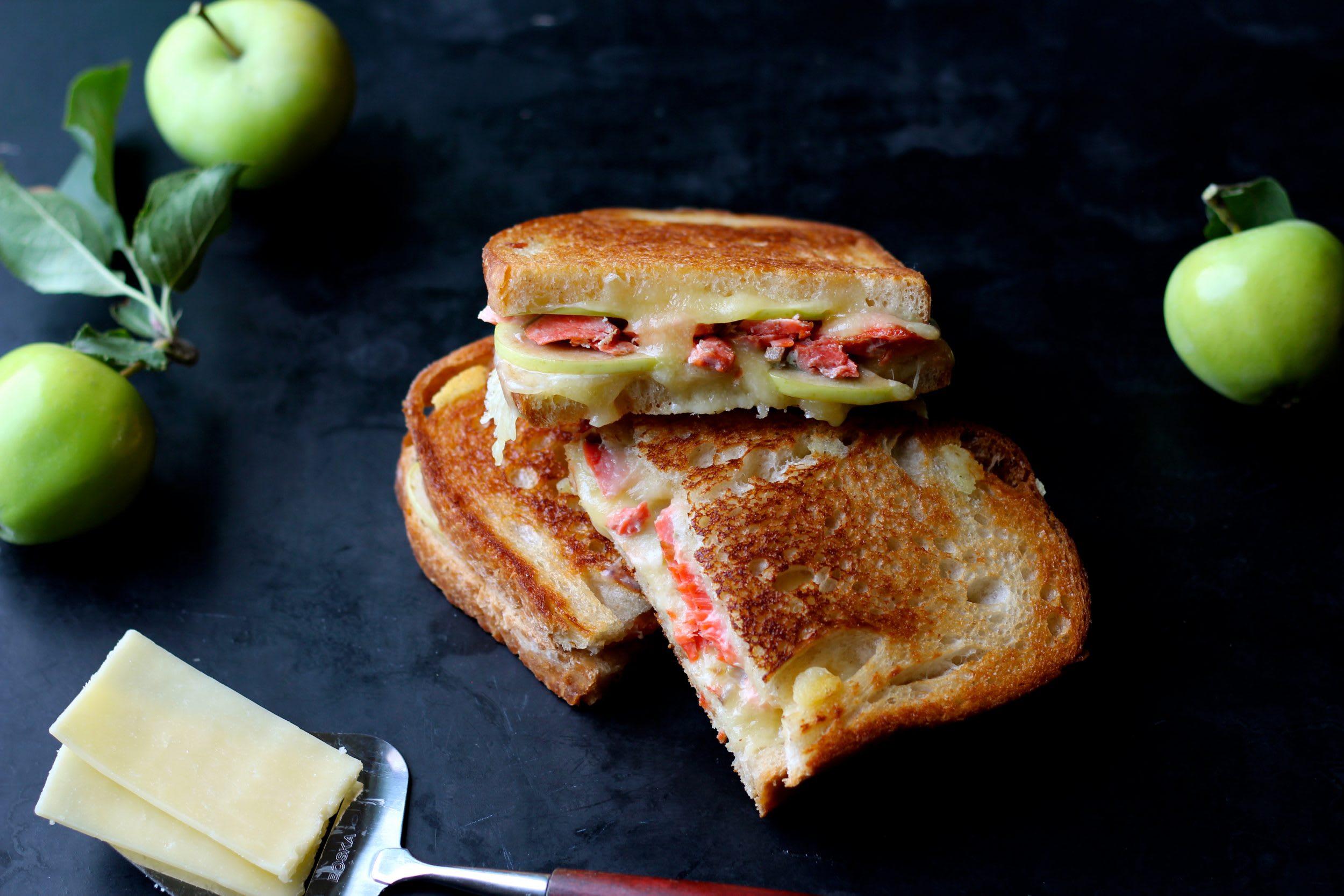 ---
Slow Roasted Alaska King Salmon with Mexican Street Corn Salad
Spicy, zesty corn salad gives this Alaska king salmon lots of zip in a show stopping entrée served family style. Recipe courtesy Chef Maya Wilson of "Alaska From Scratch."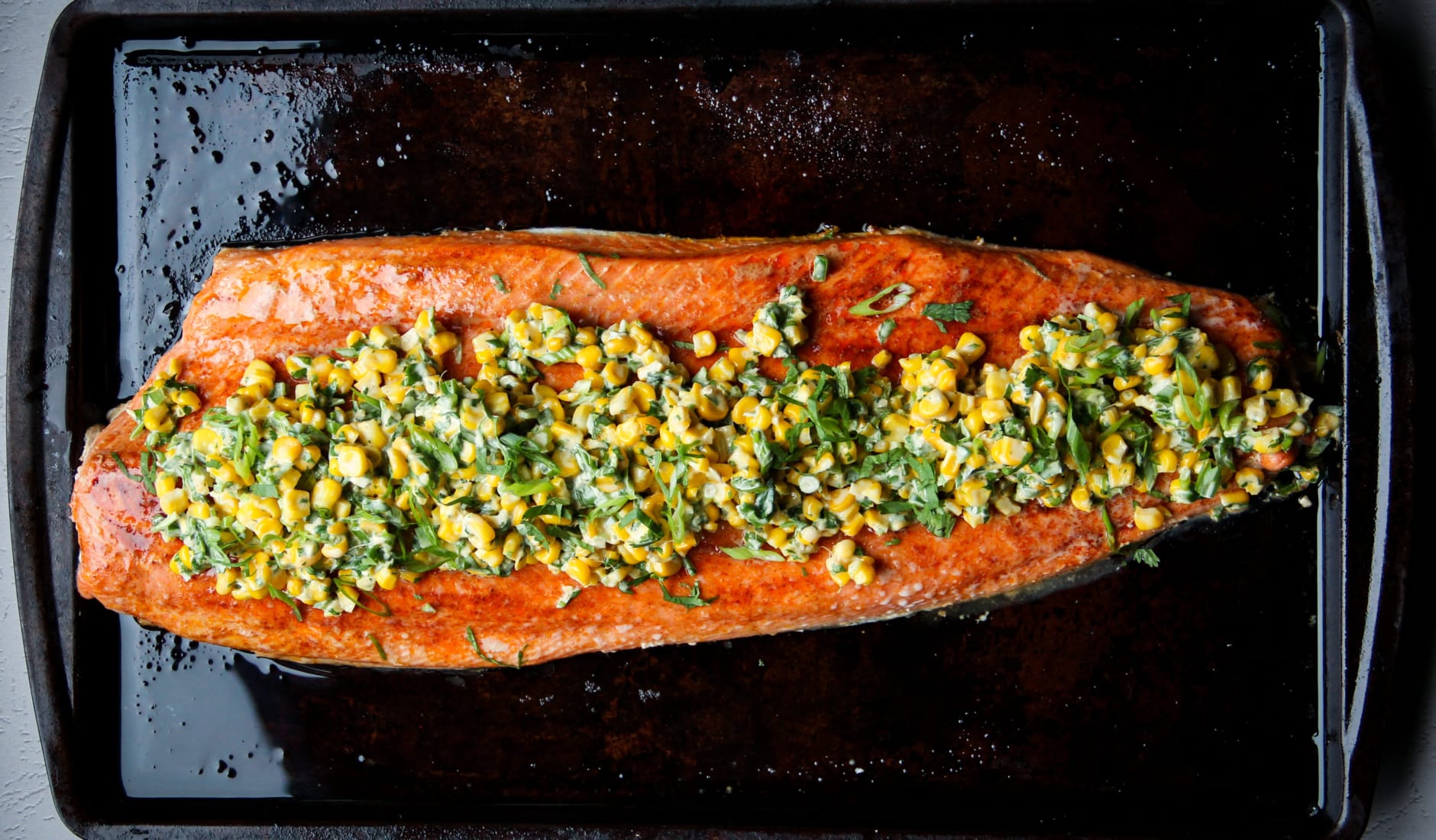 ---
Alaska Salmon Potato Breakfast Hash with Dill Cream
It's a dreamy breakfast for two with this Alaska salmon potato hash served with tangy dill horseradish cream.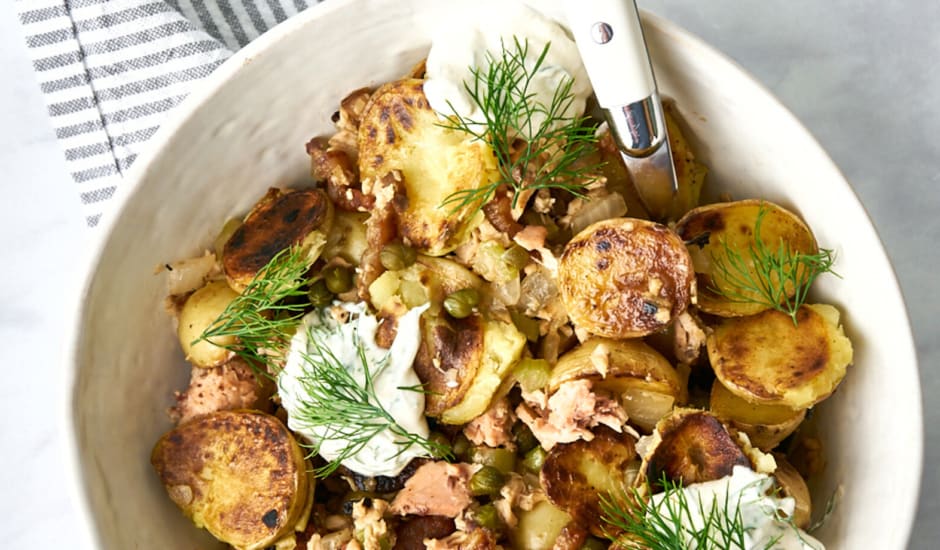 ---
Smoked Alaska Sockeye Salmon & Grain Bowl
This recipe made for Foodservice creates a beautiful layered bowl of smoky salmon, grains, pickled beets with mustard seeds and topped with a flavorful everything crumb mixture.