---
Want to see what seafood we offer?
---
Pizzetta Bianco with Alaska Smoked Salmon and Salmon Roe
Get fun and fancy in the kitchen and prepare mini pizzas with a creamy, zesty sauce and topped with Alaska smoked salmon and salmon roe. Recipe photo credit Steve Lee.
---
Warm Quinoa Salad with Avocado, Pancetta and Alaska Smoked Salmon
A colorful, bright quinoa and vegetable salad topped with Alaska smoked salmon is just right for a light lunch or dinner. Photo credit Steve Lee.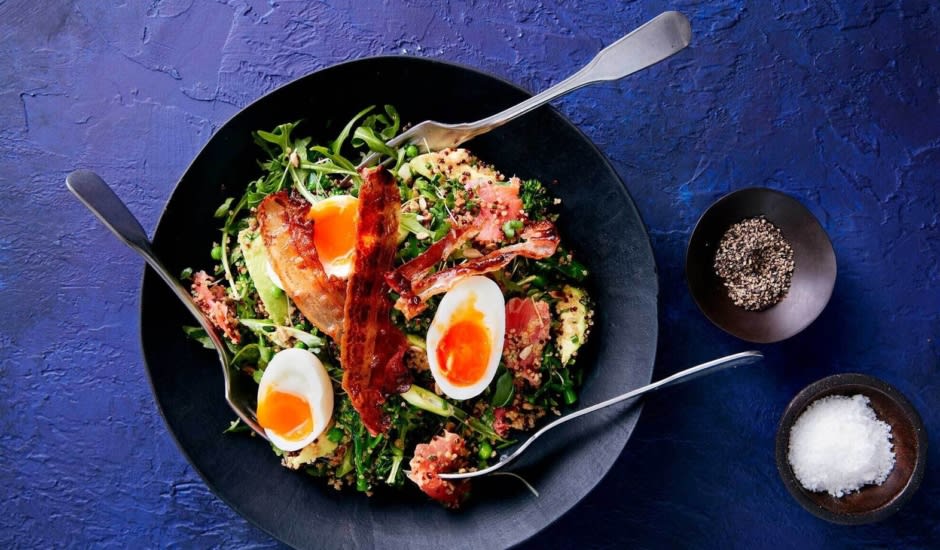 ---
Smoked Alaska Salmon Pot Pie with Chive Drop Biscuits (Alaska from Scratch)
Alaska smoked salmon pot pie is comfort food at its finest. Dig in on a cozy winter night with this recipe.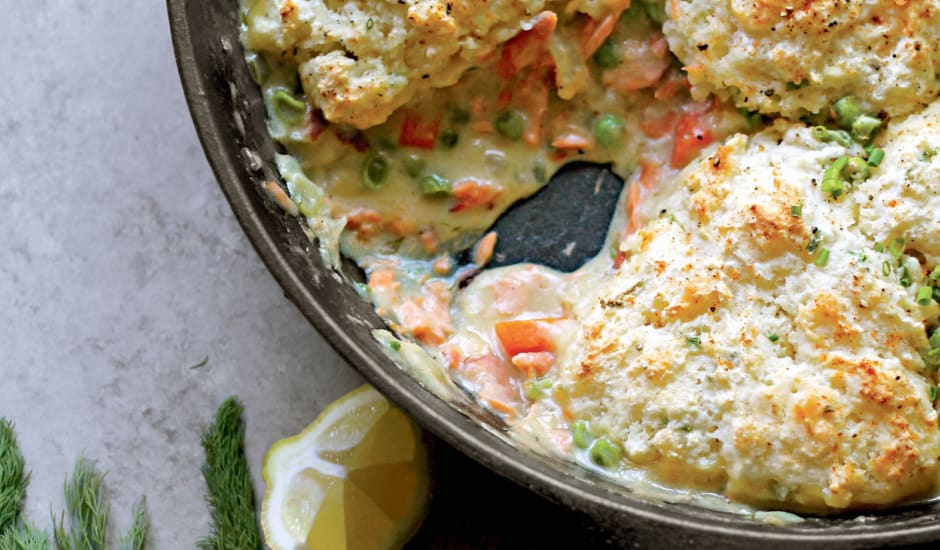 ---
Grilled Flatbread with Chopped Salad and Smoked Alaska Salmon
Fresh apricots and corn pair splendidly with smoked Alaska salmon in this mouthwatering grilled flatbread recipe.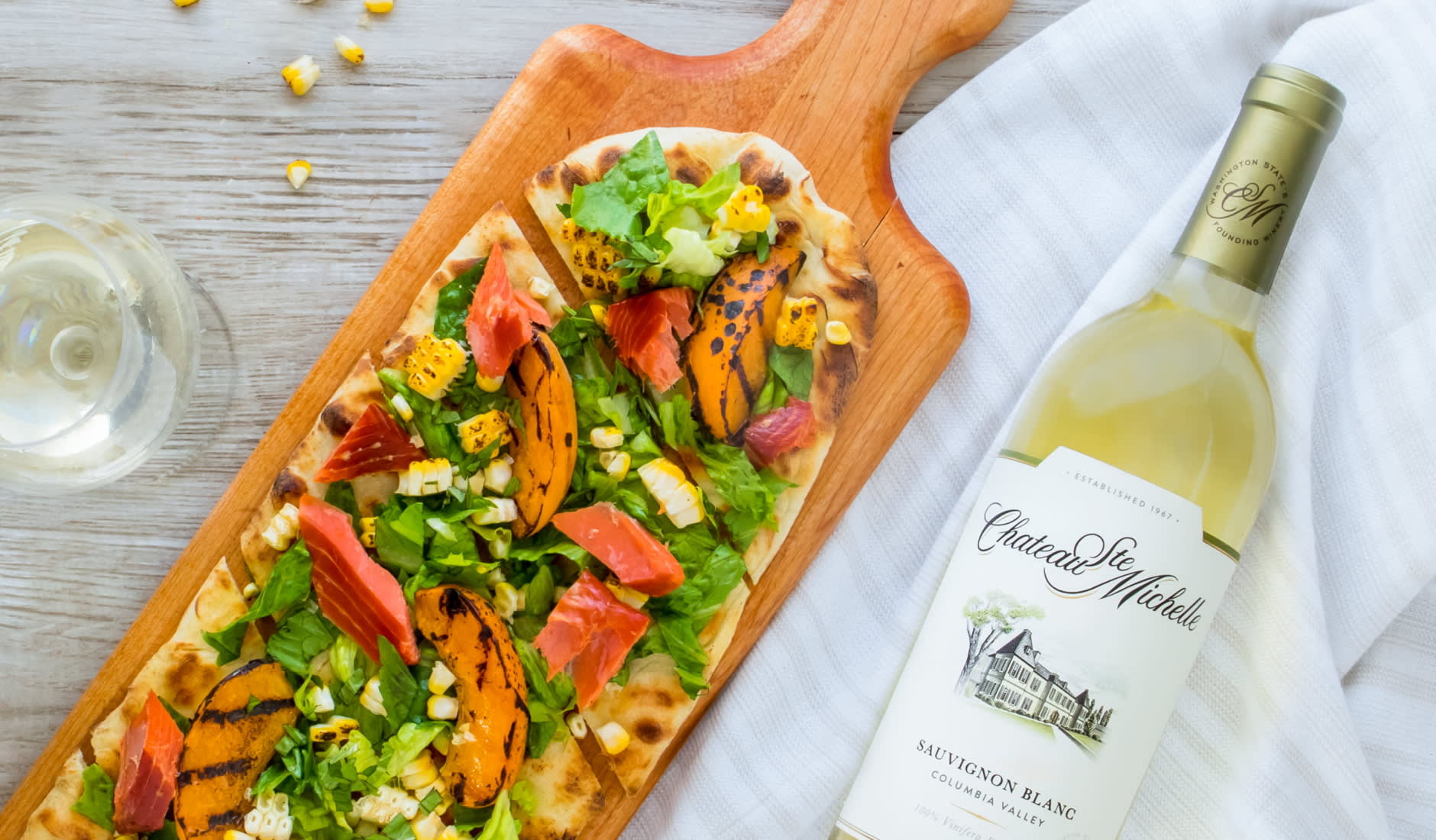 ---
Alaska Smoked Salmon and Chipotle Chowder
This chowder gets a kick from chipotle and chunks of smoky Alaska salmon.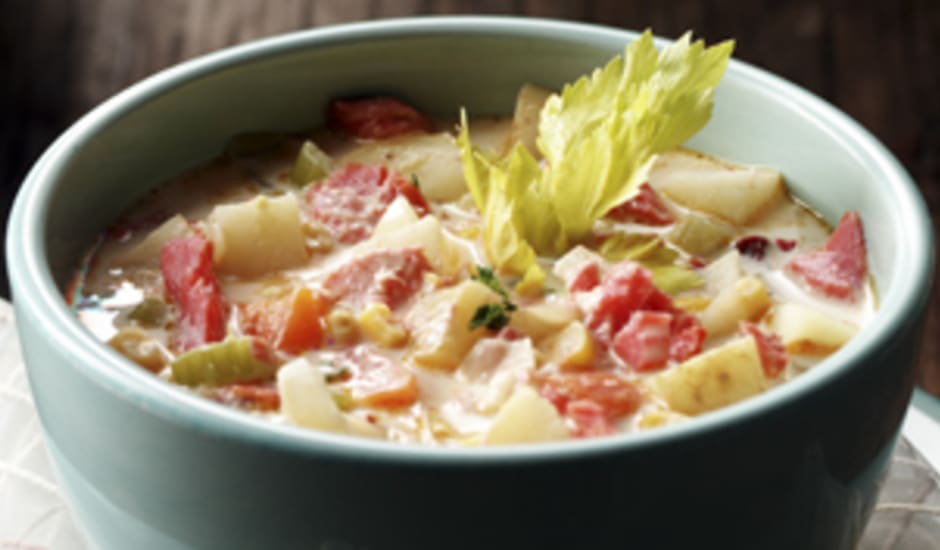 ---
Fresh Rolls with Smoked Alaska Salmon and Basil
These delicious and easy fresh spring rolls are perfect for a party, easy for family, and chock full of veggies and protein so super healthy too.