---
WILD ALASKAN SOCKEYE SALMON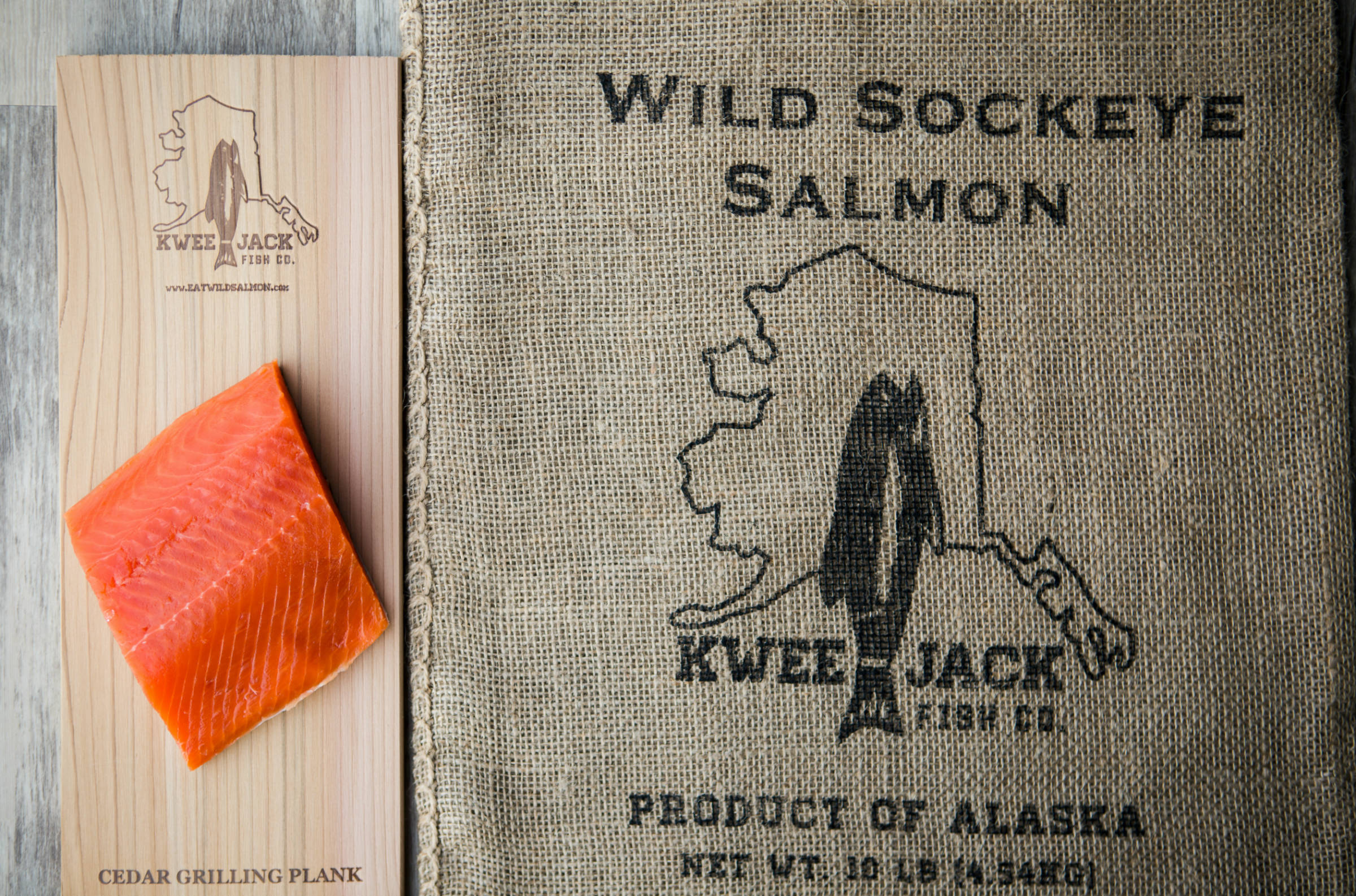 Kwee-Jack Salmon is Hand-Caught by our Fishermen!
We harvest our wild sockeye salmon from fishing sites located near the mouth of the Kvichak River in the waters of Bristol Bay, Alaska. Kwee-Jack salmon is:
Sushi-grade
Professionally fileted & flash frozen
Individually vacuum-packaged
Boneless, skin-on-one side
Each filet generally weighs 1-2 pounds
---
10+ lb shares of our salmon are offered for pre-purchase each spring and delivered to a location near you in September
.
---
Ready to order?
VISIT STORE
---
WILD ALASKAN HALIBUT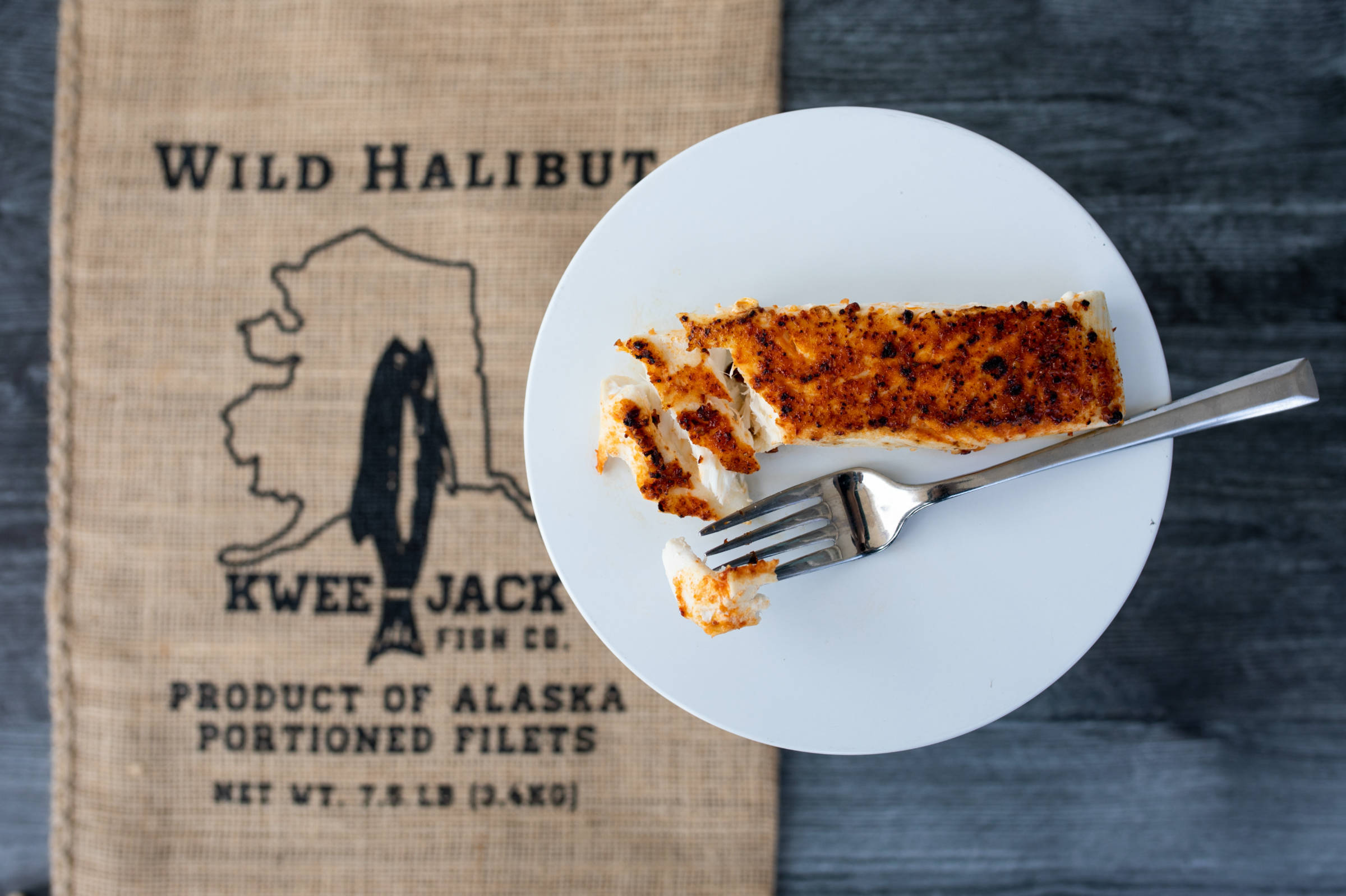 Kwee-Jack's Halibut is Carefully Sourced
Our premium wild Alaskan halibut is dock-direct from Kodiak halibut fishermen. It is flown-in fresh for processing at our fellow fisherman-friend's facility in the Pacific NW.  Each portion is hand-cut and processed before making its way to Montana.  Your halibut is cut and cryovaced to the following specs:
Skinless
Sushi grade
Professionally fileted & flash frozen
Individually vacuum-packaged
Naturally boneless
Each filet generally weighs 6-8 ounces

---

7.5+ lb shares of halibut are offered for pre-purchase in late winter and delivered to a location near you in the spring.

---

Ready to order?

VISIT STORE

---

WILD ALASKAN SALMON OIL

Wild Alaskan Salmon Oil Supplement Provides Vital Omega 3s

Wild Alaskan Salmon Oil provides a healthy source of omega-3 essential fatty acids EPA and DHA.
EPA helps to maintain healthy levels of both cholesterol and triglycerides
DHA supports healthy brain and eye function
1000mg Capsules, Serving Size: 1 capsule, 120 Servings per bottle.

---

Our Wild Alaskan Salmon Oil Supplement is available year round with free shipping! Use the link below to order, or click here to order on Amazon!

---

Ready to order?

VISIT STORE

---

NOVA STYLE COLD SMOKED SALMON

Premium Kwee-Jack Salmon – Smoked.

This melt in your mouth, sliced Nova is achieved by brining, skinning and cold-smoking our boneless, sushi-grade wild Alaskan sockeye filets to achieve a delicate, subtle flavor and texture that is versatile and well-suited to any meal of the day. Comes frozen, thinly-sliced with skin removed, on a serving board, in ready-to-eat 4 ounce vacuum-packages. Custom smoked by a nationally award winning smokehouse. Ingredients: wild Alaskan sockeye salmon (fish), organic dark brown sugar, sea salt, natural wood smoke (contains no nitrates or preservatives).

---

Smoked salmon is available for pre-purchase in late September and delivered to a location near you by Thanksgiving.

---

Ready to order?

VISIT STORE