Kwee-Jack in the Billings Gazette!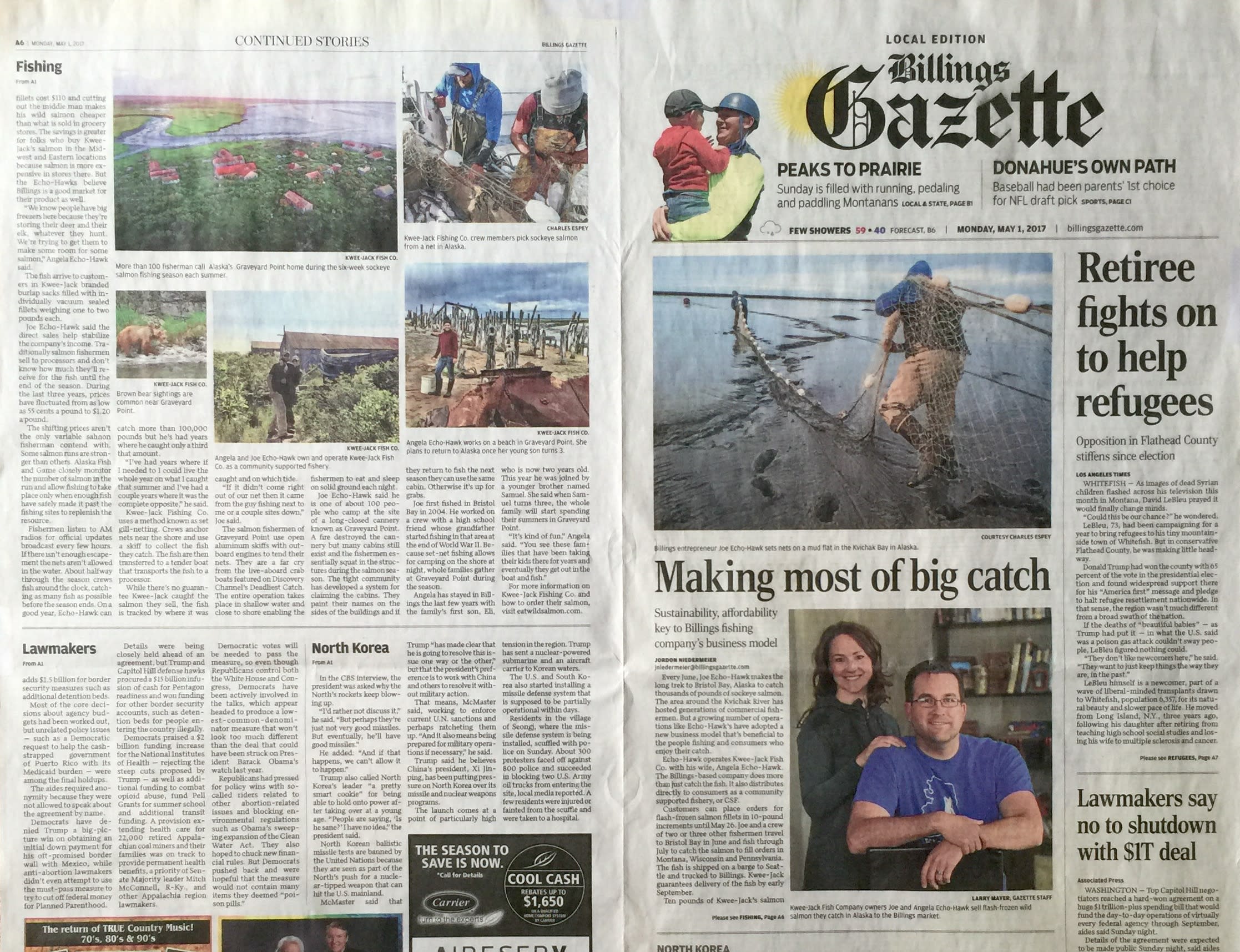 We made the front page of the Billings Gazette!
We were fortunate to be featured in the Billings Gazette, and on the front page no less!
If you would like to read the article, check it out here: Billings Gazette Kwee-Jack Article
We offer our salmon available for local pick-up in Billings, and for people elsewhere in Montana, we now have the option to ship to your door. If you're interested in placing an order or learning more, just checkout the links below!
If you are located outside of Montana, we also have pick-up options in many states and ship throughout the lower 48.
---